Experiencing Trini Food and Local Shopping
The options available to the cruiser are almost limitless. I will list some of my favorites.
Jesse's Taste of Trini, and Island Tour
Jesse James of Members Only Maxi Taxi and Tour Services was our leader. He has been providing services to the Cruising Community in Trinidad for many years. Five or so years ago he came up with the idea of getting the cruisers out of the marinas in Chaguaramas and introduce them to local foods that Trinidadians eat, and along the way have a lot of fun.
The tour begins before breakfast in Chaguaramas and continues east through Port of Spain to the east coast of Trinidad at Manzanilla Bay. It then turns south and follows the east coast to the town of Mefeking and turning west through the central mountains to intersect the Southern Main Road. Then north to Port of Spain and home. With plenty of stops to gather food, we finished by early evening and consumed 80 or more dishes along the way. That number may seem daunting, but many dishes are just one bite samples. Though, pacing oneself is the order of the day.
In 2015, we persuaded Jesse to do a southern route Taste of Trini. We enjoyed many different foods and scenery that many of us had not seen.
Weekly Shopping Trips
Weekly trips are organized by Jesse to both the grocery store at West Mall and that at the Long Circular Mall. Time is provided to shop for both groceries and to visit the mall. Additional stops are made at specialty food stores. A Saturday morning trip is made to the market in Port of Spain. The selection of local produce has to be seen to believed.
Tuesday - Long Circular Mall and Malabar Meats
Wednesday - Price Smart (A big box store, like the US chain Costco) (at the moment combined with the Friday trip - 10/11/17).
Friday - Massy (a large grocery store chain) and West Mall, then stopping at Arties Patties on the way home.
Saturday - Eastern Market
Local Malls
The closest mall to the marinas is West Mall. It is a modern mall and hosts a variety of shops. A short Maxi-Taxi ride along the western main road. A little further along the road towards Port of Spain is Movie Town Mall. An excellent movie theater with reduced price tickets on Tuesdays. Price Smart (a big-box store) is located there as well.
Port of Spain
A Maxi ride also leads to Port of Spain. Being a fairly large city, Port of Spain has quite a few shopping options. The downtown area is full of all types of shops selling everything from local foods to souvenirs and clothing. The city is also home to a few open air markets selling crafts and local food items. For serious shoppers, Port of Spain also has several malls and shopping centers. Frederick Street is home to at least three malls, the Aboutique Mall, the Golden Door Plaza, and the Capital Plaza. Port of Spain's Henry Street has at least three malls as well, the Bradford City Mall, Time Plaza, and the Hadeed Center Mall. These two streets alone could keep shoppers happy for hours.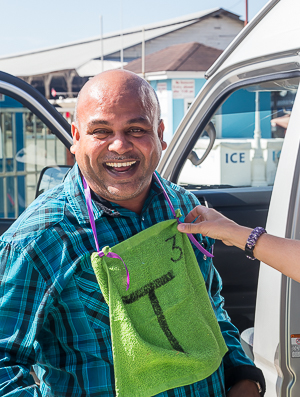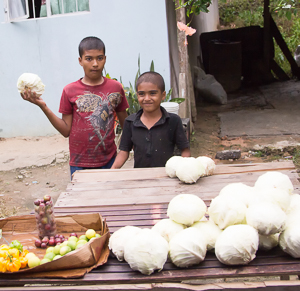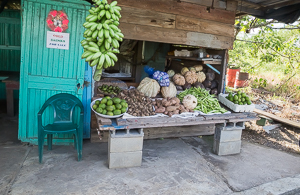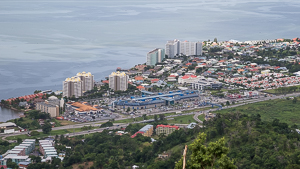 Cultural Places and Events
Trinidad - Diwali (The Hindu Festival of Lights)
Diwali, otherwise known as the Festival of Lights, is one of the most spectacular events in Trinidad (after Carnival). Although it is a Hindu festival, in the island it is a national holiday observed by people of all denominations. The day is marked by prayers, feasts and the lighting of thousands of diyas (small clay pots filled with oil in which a wick is immersed and lit) all over the country.

Temple by the Sea
I have visited the Temple by the Sea on several occasions and am always fascinated by the story of a man, who made a promise to build a temple if he survived a storm at sea and then spent twenty or more years fulfilling that promise. There are also other Hindu Temples in the vicinity of interest as well.
Mount Saint Benedict
To the East of Port of Spain is Mount Saint Benedict, it is notable for its famous Tea Room which was built during World War II and is the oldest in the country. It operates for a few hours each afternoon serving a variety of international teas and items produced on the premises such as honey and bread.
The House of Angostura was established in 1824 and is the only company in the Western Hemisphere to receive a Royal Warrant for its product, Angostura Bitters. A comfortable tram tour is available to visitors. Once a year they open their facility for a weekend rum festival.
Chaguaramas Military & Aviation Museum
The Museum first opened its doors to the public in 1992 and consists of 12,000 square feet of indoor displays along with outdoor items and Memorials on a 4-acre site. Dominating the outdoor displays is the preserved Coast Guard 103 foot FPB TTS Buccoo Reef along with aircraft, vehicles and other artifacts.
The museum is located close to Chaguaramas so it is an easy walk or Maxi-Taxi ride. Bring bug spray.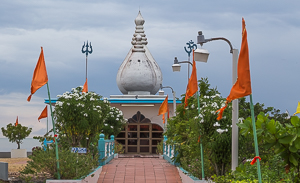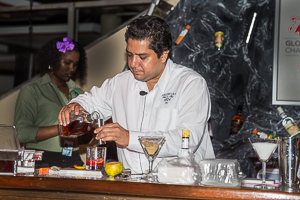 Music:
Trinidad is best known for it's Calypso Music, Soca Music and of course Steelpan. Calypso is a medium for political and social satire. Its root is from communication between slaves while working. Other traditional Trini forms include Soca, Parang, Chutney, and of course Steel Pan. Steel Pan Bands are most evident in the weeks leading up to Carnival. A cruiser's first introduction to Trini music is usually a trip to one of the many Pan Yards. But, there are many other opportunities to experience the many varieties of typical Trini music.
Calypso music grew together with Carnival. The music drew upon the West African Kaiso and French/European influences, and arose as a means of communication among the enslaved Africans. Kaiso is still used today as a synonym for calypso in Trinidad and some other islands, often by traditionalists, and is also used as a cry of encouragement for a performer, similar to bravo or olé. Highly rhythmic and harmonic vocals characterized the music, which was most often sung in a French Creole and led by a griot. As calypso developed, the role of the griot (originally a similar traveling musician in West Africa) became known as a chantuelle, and eventually, calypsonian. Calypso was popularized after the abolition of slavery and the ensuing growth of the Carnival festivals in the 1830s.
Soca is an offshoot of Calypso that evolved in the 70's but the rhythm is quicker and the music can be danced to. It dominates the nightclub scene and you will hear it all over the airwaves. The words are risqué lyrics and clever social commentary. The Godfather of Soca is Garfield Blackman, who rose to fame as Lord Shorty with his 1963 hit "Cloak and Dagger" and took on the name Ras Shorty. He started out writing songs and performing in the calypso genre. In the 1970s, he began experimenting with calypso by blending it with the local chutney music style . A prolific musician, composer and innovator, Shorty experimented with fusing calypso and the other Indian inspired music including chutney music for nearly a decade before unleashing "the soul of calypso,"...soca music.
One cannot discuss music without commenting on the Steel Pan or Steel Band. The steel pans or drums originally were made of old oil drums, one end of which was pounded into several flat sections in such a way that each section had its distinct tone or note. Rhythm and percussion drive steel bands and the soul of Carnival in Trinidad and Tobago. The Trinidad and Tobago Defense Force, tasked with internal security and assistance of local law enforcement, fields the world's only military steel band.
Parang is heard at Christmas time and is sung in Spanish accompanied by guitars. It is performed the same way that Carolers were seen to perform a Charles Dickens Christmas scene with wandering groups supported by the local community with gifts of food and drink.
Chutney is both an East Indian food accompaniment as well as an up tempo rhythmic East Indian music accompanied by drum and metal rod and striker. The songs celebrate social situations such as a marriage or an engagement. It is classical Hindu music fused with contemporary Trinidadian sound.
Sports
Cricket is the national sport. Its followers are fanatical and the country gets swept up in the excitement. Trini life grinds to a halt whenever the West Indies team comes in for a test match. Soccer is second only to Cricket in the single-minded enthusiasm of its fans. A 20/20 Cricket match is often a mixture of sport and carnival. Equally revered in Trinidad and Tobago, but less followed by cruisers is Soccer.